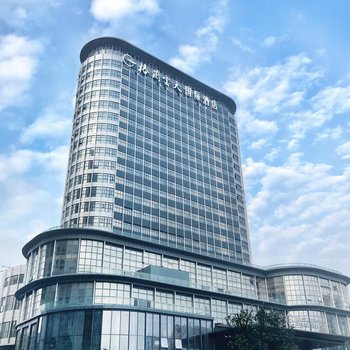 The Grand Skylight International Hotel Haoyue is a great choice for guests looking for accommodation in Shenzhen, having been recently opened in 2019.
Guangmingcheng Railway Station is located approximately 24km away and Shenzhen Bao'an International Airport around 29km away. Seeing Shenzhen's sights from this hotel is easy with QiHang BuXingJie, Ecological Civilization Hall and Haishang Tianyuan Nongjia Fengqingzhai Sceneic Area all close by.
After a long day of sightseeing, guests can retire to the comfort of the hotel. Guests of this Shenzhen hotel can make use of the parking facilities.
Germaphobes can rest easy - the level of cleanliness is highly rated at this hotel. Perfect for those working on the move, this hotel caters to a large number of business guests.